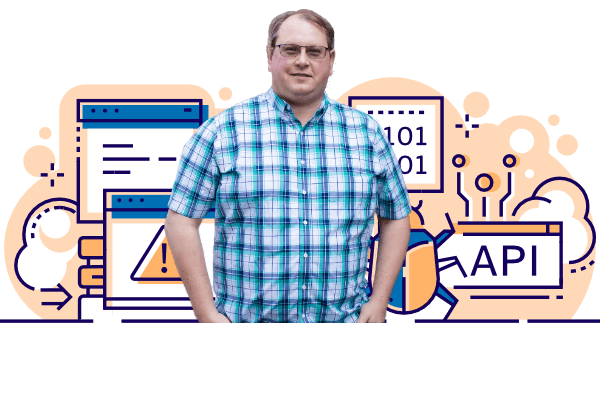 Information Systems Manager & Full Stack Software Engineer in Springfield, Missouri
View Resume
Microsoft Certified: Azure Fundamentals; Certified Salesforce Administrator; Professional working experience with: PHP, IIS, AS/400 DB2, SQL, MySQL, JavaScript, AJAX, JQuery, Bootstrap, & DigitalOcean Virtual Servers; REST API Integrations: Twilio, SparkPost, Lexis Nexis RDP, Salesforce, Adobe Sign, Telnyx, PostGrid

Professional Summary
Information Systems Manager
I lead the Information Systems department at AGFinancial in developing business efficiencies that help save company resources, develop applications to increase revenue and query accurate information for stakeholders. Managing a small team of developers, I assist in helping projects move along in the pipeline as well as develop and manage my own projects (programming in the trenches) alongside my team. Of the many projects I've had the opportunity to lead, two of my proudest include implementing a secure online portal for clients to manage their investments 24/7/365 as well as launching an online-based investment application that brought in several million dollars worth of investments within its first year of launching. I continue to work with various vendors in bringing new and exciting technologies and capabilities into AGFinancial.
Full Stack Software Engineer
Being the sole owner of a small business has allowed me to work with clients from coast (California) to coast (Maine) as a senior full-stack web developer. I specialize in developing secure database-driven solutions for small and midsize businesses (SMB). I provide value by automating processing & reporting, and developing dashboards & interfaces that help make business decisions more timely & accurately.
Learn more about what I've done professionally by viewing my resume.
Get In Touch With Me
The best initial contact method is to simply email me. I reserve phone calls for prospective clients and those I'm already working with.
×